Jazz Superstar Concert at Simonholt
July 21, 2016 @ 8:00 pm

-

10:00 pm

$30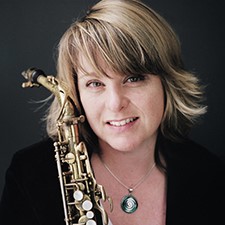 The Nanaimo Conservatory of Music's Jazz Superstar Concert featuring all faculty members and special guests will take place July 21st, 2016 at 7:30 pm at Nanaimo's SIMONHOLT Restaurant by reservation. Summer Jazz Intensive workshop participants will have one ticket included in their tuition
. Pre- show dinner is available at SIMONHOLT restaurant by reservation. Concert tickets are available at the Nanaimo Conservatory of Music and SIMONHOLT.
Tickets are $30 (General) for regular admission and are discounted to $20 for students. A special free performance of the Nanaimo Conservatory's Summer Jazz Intensive workshop students will take place on July 22nd at SIMONHOLT with students and faculty at 7:30 pm.
Call SIMONHOLT to reserve your pre-show dinner and table at 250-933-3338. The Nanaimo Conservatory of Music once again offers Canada's premier jazz musicians on faculty for Summer Jazz Intensive.
The faculty features Canadian jazz royalty's multi-JUNO Award winning Montreal saxophonist/composer Christine Jensen, local island multi-JUNO winning bassist Ken Lister, Montreal's JUNO jazz winner Joel Miller, local award winning rising star talent drummer Ethan Oylnyk and some special Vancouver Island guests to be announced. Past Summer Jazz Intensive guests have included international jazz trumpet sensation and JUNO winner Ingrid Jensen and Order of Canada recipient and JUNO winner Phil Dwyer and US drummer Jon Wikan. All musical instruments and vocal students are welcome to participate in the $450 workshop for ages 14- adults, all levels.
Workshop director Montreal-based saxophonist and composer Christine Jensen has been described as, "an original voice on the international jazz scene… [and] one of Canada's most compelling composers," – Mark Miller of the Globe and Mail. Jensen's past opus, Treelines – The Christine Jensen Jazz Orchestra on Justin-Time Records, won her the 2011 Juno Award for Contemporary Jazz Album of the Year, along with Quebec's Opus Award for jazz recording of the year.
Downbeat magazine described it as"…a stunning orchestral debut… ****1/2 stars". "Jensen's formidable orchestra is the glistening sunlight, the tranquility and force of the ocean, and the majestic trees that her music imagines."-Jazz Times. Jensen also won a JUNO award for her most recent release Habitat. Christine Jensen brings star studded friends along with her for Summer Jazz Intensive. Past artists have included globally acclaimed multi award winners Ingrid Jensen, Jon Wikan and Joel Miller.
For more information about the upcoming once in a lifetime concerts and extraordinary, exciting and fun jazz workshop educational opportunity contact the Nanaimo Conservatory of Music from 11 am- 6 pm at 250-754-4611, drop by the office at 375 Selby St. or email Communications Coordinator Kerilie McDowall at nanaimoconservatoryofmusic@gmail.com.