Featured Menu
Weekday Feature Menu
Monday – Thursday: Chefs Choice
The Chef likes to create something new for you every day.
Friday:
Our Famous Beef Dip. Certified Angus Top Sirloin, roasted fresh for you on a hoagie bun with au jus, horseradish cream and your choice of side.
$15
Happy Hour Menu
3 CRISPY BATTERED FISH TACOS
$8.95
flour tortillas with shredded lettuce, pico de gallo  & lime-chili dip
3 PULLED PORK TACOS
$8.95
3  Pulled Pork Tacos    with chipotle   drizzle, fresh avocado & pickled jalapeños on corn tortillas
Our Wings Coming back to HAPPY HOURS!
9.95
1lb with your choice of: salt & pepper, sweet & spicy, hot or blackberry B.B.Q
Happy Hour Drinks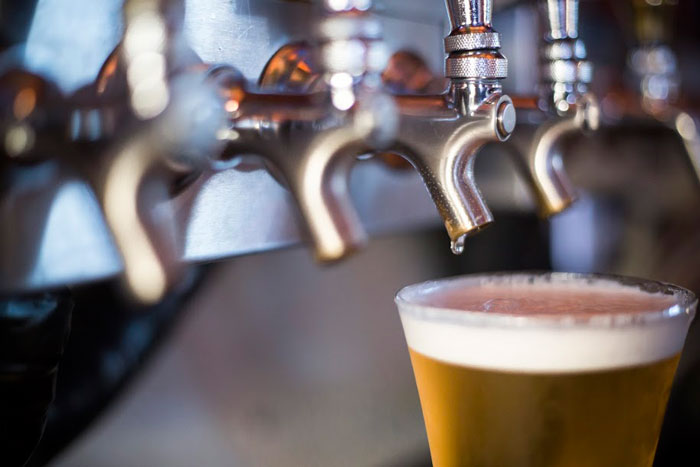 Draft Pints $5
Canadian
Coors Light
Blue Buck
1516
Stanley Park Amber
Granville Island Seasonal
House Wine: 5oz. Glass $5
White : Pescaito Sauv Blanc
Red : Conde San Juan Red Blend
White Zinfandel: Beringer
Well Highballs $5
Served from 2-6p.m.
9-cl (some restrictions apply)
On Premise Only
Hand cut Kennebec fries, tossed parmesan, cracked pepper & white truffle oil.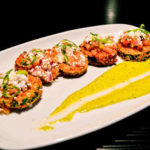 Zucchini Bruschetta
$7.95
Warm toasted zucchini crostini's, fresh cut salsa fresco, & crumbled feta.
Sundays Best
Caesars
Classic Kettle One Vodka Caesar | 7.00
Tanqueray Gin Caesar | 7.00
Grey Goose Premium Caesar | 9.00
Horse Radish Caesar | 7.50
Kettle One vodka, worcestershire, horse radish, Clamato, with olives
SIMONHOLT Caesar | 8.50
Bacon-infused vodka, garnished with pickled beans, celery & candied bacon.
Mimosa Bar
Classic Mimosa | 6.00
Champagne & orange juice
Passionfruit Mimosa | 8.50
Alize liqueur, champagne & orange juice
Tableau d'Hote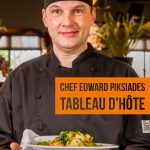 EXECUTIVE Chef Edward PIKSIADES
Sunday's nights from 5pm enjoy our chef's 3 courses creation for $35.
(Last Sunday is seafood version, price might vary depends on fresh seafood products market prices).
Please see every week's Tableau d'Hote menu in events sections.